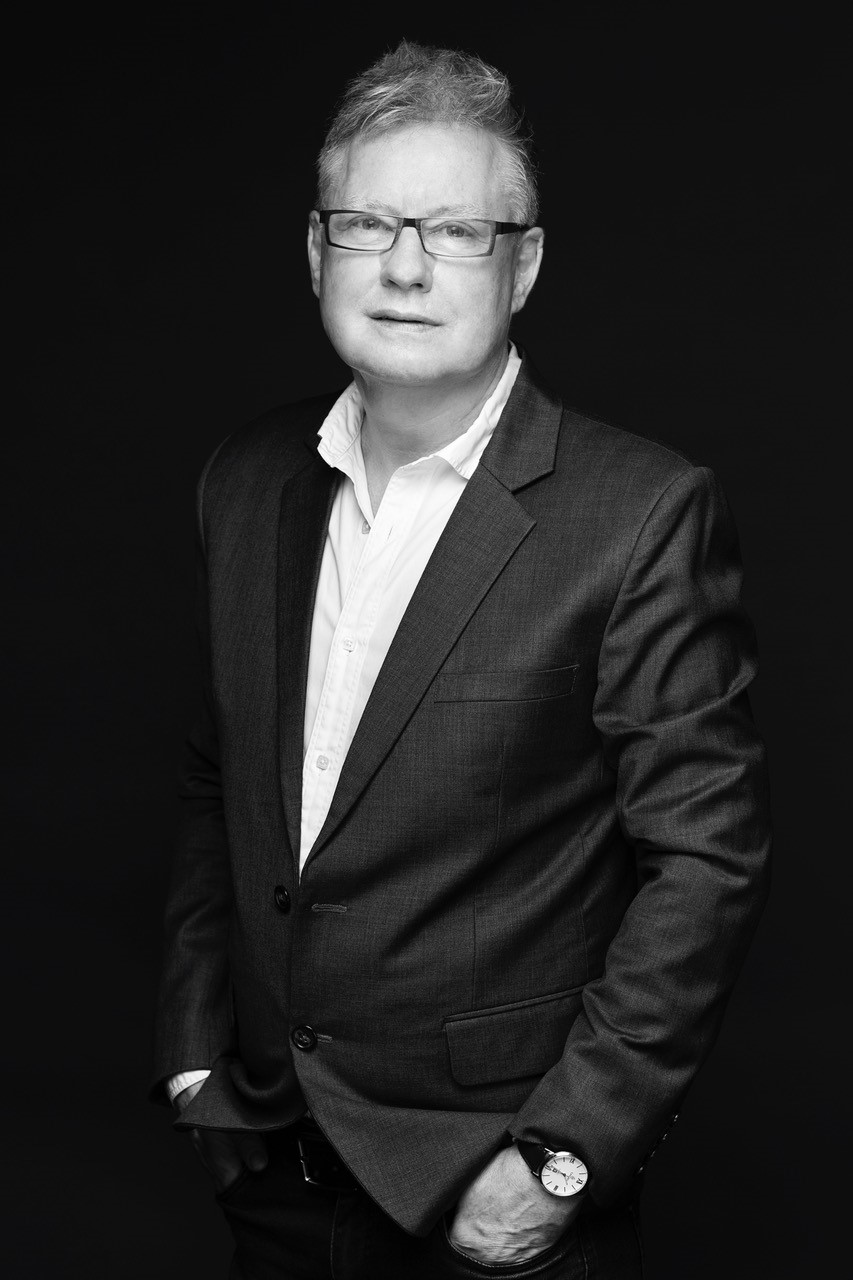 Jeffrey James is a global broadcast professional working across news, current affairs and business. He has anchored and produced for international networks and production houses in Europe, Asia and Australia.
Jeffrey returned to Sydney in January 2020 six weeks before the Australian borders closed – as Australia went into lockdown. He designed 3 factual documentary series during that year, two of them in association with A&E TV Asia.
In late 2017 he anchored global news for Israeli international broadcaster, i24News.  The network is particularly prominent in the US cable market.
Prior to moving to Israel Jeffrey was based in Bangkok where he enjoyed associations with regional broadcasters and corporations advising on English programming initiatives.  He was accredited as a Foreign Correspondent by the government of Thailand and produced and presented large-scale media projects for Bumrungrad Internatonal Hospital, the largest medical tourism operation in the world.
During 07 – 08 he was the presenter of CNBC's global morning show, Squawk Australia from the network's new studio centre in Sydney. He later moved to China where he enjoyed associations with key Chinese broadcasters and corporations.
He lead the on-camera coverage of the APEC conference for CNBC held in Sydney in 2007.
During his time with CNBC he interviewed every significant Australian CEO and government figures including Australian Prime Minister's John Howard, Kevin Rudd and Deputy Prime Minister, Julia Gillard. He conducted long form interviews with Singaporean leader Lee Hsien Loong and Vietnamese President Nguyen Minh Treit. He was chosen to host a 90 minute corporate presentation with General Electric, President Jeff Immelt at Sydney's Four Seasons Hotel. GE owned CNBC at the time and an improtu change to the format saw Jeffrey spend almost the entire time on stage with Imelt in a one-on-one interview with the most powerful business leader on earth.
Before being approached by CNBC to be the face of their new Australian based global programming, Jeffrey lived in Berlin and London for Deutsche Welle Television where he presented the business component of DW-TV's flagship news programme, "The Journal" re-broadcast by 5000 television operators world-wide including America's PBS.  He became one of the most popular and best known faces of DW-TV during some five years with the network.
Jeffrey's production credits include top-end investigative documentary series including, PIRATES produced for Beyond Productions and the SBS-TV Cutting Edge documentary, THE EMBRACED.
He reported following the terror attack on the Australian Embassy in Jakarta where he was living directly across from the Embassy when the blast occurred and in earlier days went undercover for an expose on traid gangs for Australia's Macquarie Radio Network.
Jeffrey began in Australian regional radio with 8HA in Alice Springs, in the centre of Australia moving onto music television as presenter of various programmes for Channel 7, Sydney.  He was attracted and passionate about broadcast since being a child.  In the 90s Jeffrey worked with 9 Network Australia and with ABC as Segment Producer and Associate Producer with network star interviewers, Mike Walsh and Ray Martin.  He was drawn to the art of the interview and learned hugely from both iconic figures.  His interest and participation in analytic psychotherapy further enriched his curiosity obout people and in framing this through the paradigm of television.  He went on to work with Beyond and New Zealand's Communicado,, then the largest production house in New Zealand where he was Executive Producer – International Projects and worked closely in design and development of concepts with Discovery Channel.
"Mike Walsh taught me a lot about interviewing:  'you have to make audience  laugh, cry or gasp.  Best, all 3!   That was the success of a good television interview.'   He taught me the meaning of playing to the audience and being aware of every word and every sentence that it is judged not by network programmers but by the viewers.  If they loved you or your work you would work for a long time.  I have worked for a long time…
Jeffrey attended Trinity Grammar, St. Andrews Cathedral School and studied music, speech and drama.
He has been based and lived in Hong Kong, London, Berlin, Beijing, Bangkok, Auckland and Tel Aviv.
In 2018, the Australian Film and Television Archive catalogued some 100 hours of historic broadcasting work of Jeffrey's work both in radio and television to be used in exhibits related to the years and programming genre.